Glass Options
White River Bath offers contemporary metal and hardware finishes that will complement your other bathroom fixtures and aesthetically enhance your space. We feature an extensive glass selection to suit whatever style or degree of privacy you want in your enclosure.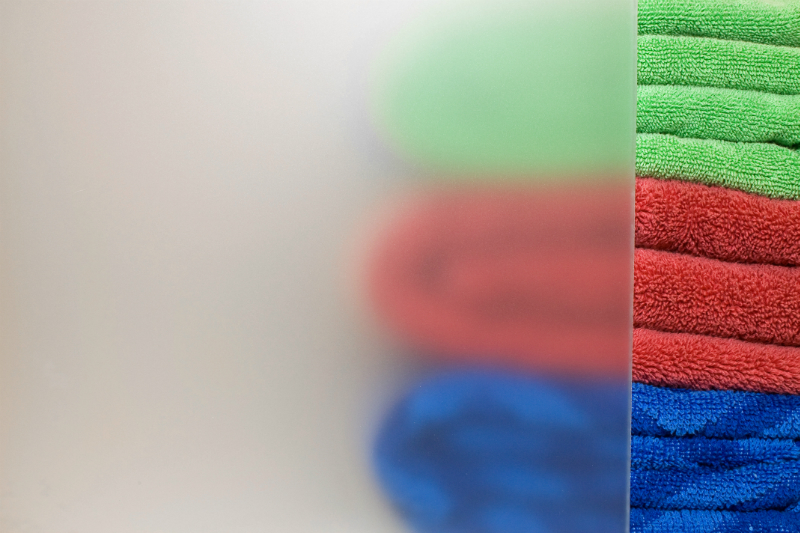 ---
Finish Option




Other glass and finish options are available. Please contact your Local Dealer for details
Handles & Hardware
Add color, texture, and great design to your enclosure. Click below and browse our collections, we think you'll find various pieces to choose from that will enhance your bathroom and turn your shower into a work of art.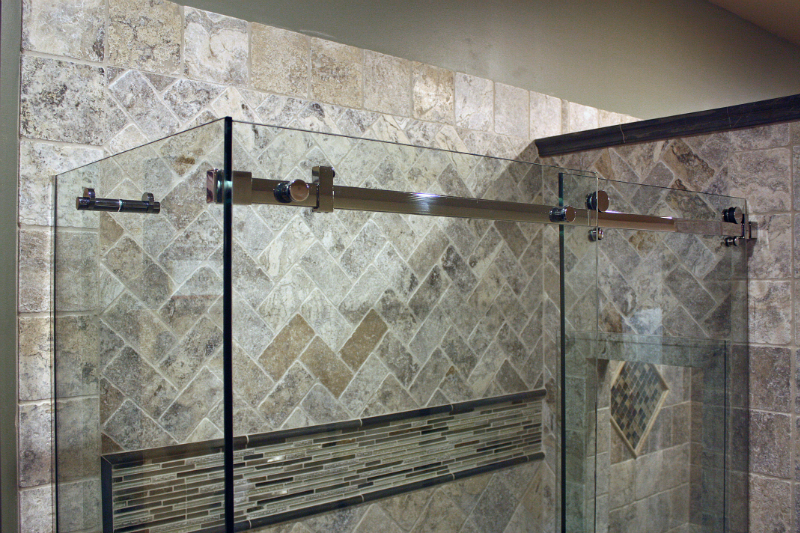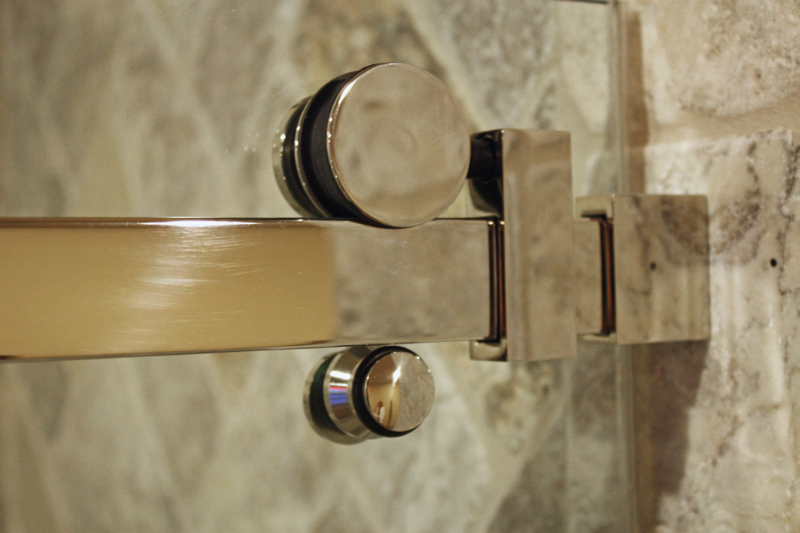 ---
Protective Coatings
Keeping your shower enclosures clean usually means spending time, money and hard work, scrubbing with harsh chemicals. Protective coating helps to reduce that work. The coating makes surfaces easier to clean by making them more water and oil resistance. The less water and oil that sticks to the surface on the glass, the less it can deposit its contents, such as hard water stains and soap scum which can make your surfaces spotted and ugly.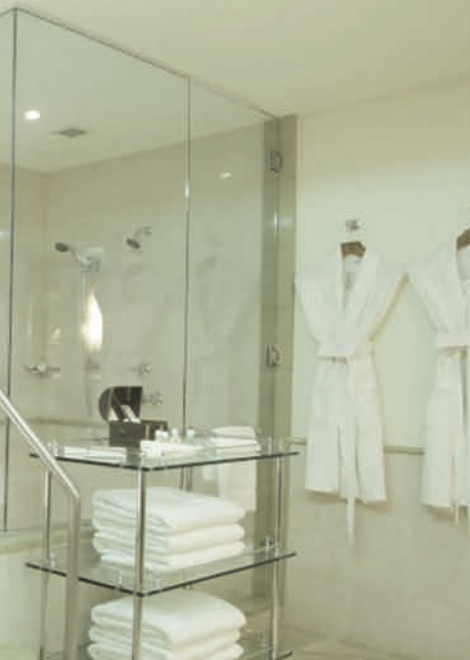 Series Comparison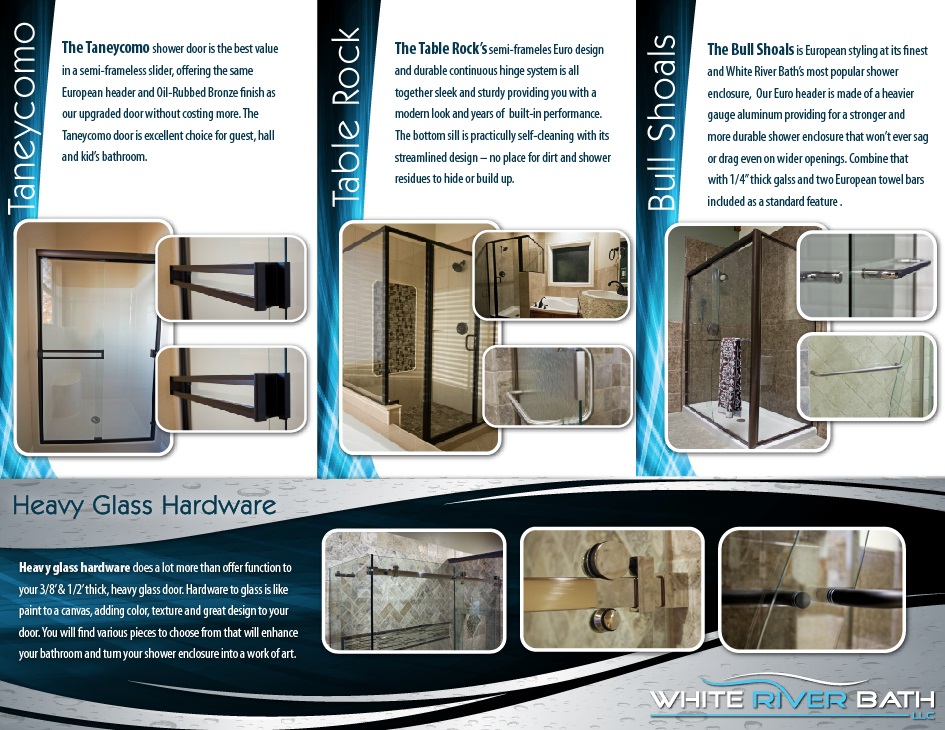 ---